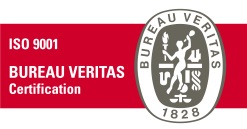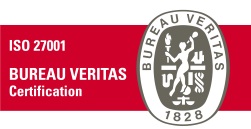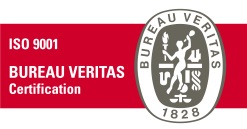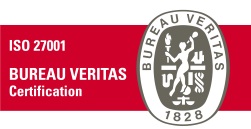 Benefits
SkyBill is Utility Management, Billing and CIS Software offered as SaaS in the Cloud, meaning we take care of all the infrastructure and software, and you get:

Software
Both Windows client and web client versions are included. The Windows client is a small installation for your PC and offers more user-friendly functions than the web client, but also requires Microsoft Windows OS. The web client can be used from any Internet-connected device. To use the web client properly, we recommend configuring the system and creating role centers for users.

Servers
& licenses
No need to invest in infrastructure and licenses – we provide the servers and all the software that is needed to work with the solution (WIN SERVER, SQL, Microsoft Dynamics 365 Business Central).

Maintenance
No additional maintenance costs – the subscription price includes maintenance for both Microsoft Dynamics 365 Business Central and the specialized solution and web solutions.

Upgrades
No upgrade costs - upgrades are delivered automatically. The solution is automatically updated with the lateest patches, as well as upgrades to new versions and role centers for users.

Rapid deployment
The solution is ready to use within 10 minutes of you registrating in SkyBill. The environment set-up process is fully automated and you just need to enter the main information to start using the system.

Customizations
We can customize any function, or even add or modify workflows. Customizations are an additional service and the costs can be discussed with support based on your requirements.

Service addresses
Define any type of facilities for each customer, including apartments, garages, business, and other properties. You can define groups of properties to be billed, in order to adjust rates more precisely - for example, the domestic property rate might be lower than the business property rate for the same service, or vice versa.

Services
Define any number and any kind of services provided at each property. As well as water, electricity, gas, and heating, you can include any other services that need to be billed regularly.

Tariffs
Set rates and any combination of rates and services. Rates can be configured per agreement, customer, customer group, property, quantity or time period, and in any permutation required.

Bill calculations
Set rates, and any combination of rates and services. Calculate bills periodically based on meter readings or flat rates.

Shared capital services
Define services that are calculated based on other services (e.g. sewerage, pro-rata shared services, etc.).

Credits & collections
Get complete information about your customers' consumption and payments. The solution is built on Microsoft Dynamics 365 BC ERP, so it includes all accounting and reporting functionality. For some countries special localization modules are available; call support for more information.

Electronic invoices
With SkyBill you can prepare bills to be sent via regular post, email, SMS or to the customer portal. SkyBill billing doesn't provide the SMS messaging service; this is usually done by local service providers.

Smart meter integration
Option to integrate your billing solution with external systems, such as meter reading gateways, for automatic data upload.

Validation & estimation
Manage bulk manual data entry with a sophisticated error-control system. Before the billing process, the system comprehensively validates the data and issues warnings about incomplete data or significant differences from average usage patterns.

Meter asset management
Track your meter maintenance. SkyBill has an in-built fixed asset tracking solution, to see where the meter is located, when it needs repairing or replacing, and other meter-related information.

Locations
Track multiple locations for individual customers. With SkyBill you can manage multiple locations for one client, and bill them on one or separate bills depending on the client's needs.

Reports
Create customized reports. You can create any report and export it to doc, pdf, csv, xls formats. Some reports can be created by the user, while others need special set-ups, which we can help with.

Client portal
Customers can see their bills and consumption and payment histories, enter meter readings, communicate with their service provider, and pay for services online (optional). The client portal is included in the price and there are no additional usage charges.

Direct debit
SkyBill provides a direct debit option (requires an appropriate agreement with your bank and clients). A direct debit or direct withdrawal is a financial transaction, in which one person withdraws funds from another person's bank account.

Integration
Any kind of integration is possible with other systems, such as ERP, bank gateways, SMS messaging, debt collection, client portals, etc.
Reliability
Developed by a certified and reputable Independent Software Vendor
Designed for a unique business and industry need
Tested for seamless integration with Microsoft Dynamics
Used and recommended by other companies
Low-risk, fast to implement, and simple to maintain
Properly supported and protected
Compliant with industry-specific requirements and local language, tax, and governmental regulations
Skybill Utility Management, Billing and CIS has been successfully supporting utility companies for over 10 years
Exhibitions
14 Apr 06:35 am

A modern billing and Customer Information System (CIS) is a key component for utility providers to manage...
14 Apr 06:23 am

In today's fast-paced business environment, utility providers are facing increased pressure to improve their billing and invoicing...
14 Apr 06:18 am

Utility providers, such as electric, gas, and water companies, rely on billing systems to charge customers for...