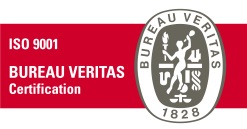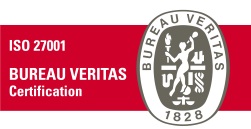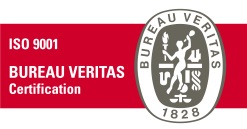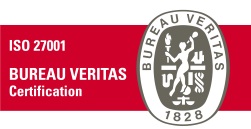 Benefits
Skybill is Utility Management and Billing Software offered as SaaS in cloud, it means we take care of all infrastructure and software, and you get:

Software
Windows client and web client versions are included Windows client is small installation for your PC and have more user friendly functions than web client, but also requires Microsoft Windows OS. Included web client can be used from any device where internet browsers can be launched. To use web client properly it is recommended to properly set up system and create role centers for users.

Servers and license
No need to invest in infrastructure and licenses – we provide servers and licenses We provide all software what is needed to work with solution, WIN SERVER, SQL, Microsoft Dynamics NAV.

Maintenance
No additional maintenance costs – maintenance is included in rent price It includes maintenance for both Microsoft Dynamics NAV and for specialized solution and web solutions.

Upgrades
No upgrade costs - upgrades are delivered automatically Solution will be automatically updated with newest patches as well as upgrades to new versionsrole centers for users.

Solution deployment. Speed
Solution will be ready to use within 10 min after your registration in Skybill. All environment setup process is fully automated and you need to enter just main information to start to use the system.

Customizations
It is possible to customize any function, even add new or change workflow. Customizations are additional service and costs need to be discussed with support.
Skybill Utility Billing software is integrated extension in Microsoft Dynamics 365 BC ERP  but can be used also as standalone module and export data to your existing ERP in General ledger level. All data import and export forms are available in Skybill. Import and export is done via Excel files.

Service Addresses
Define any facilities for each subscriber like apartments, garages, business and other properties Client can define any groups of property what will be billed, it is done to adjust rates more precisely, for example - private house rate might be lower than business property rate for the same service or vice versa.

Services
Define any number of any kind of services provided in each property Most common are water, electricity, gas, heating, but can be also any other services if they need to billed regularly based on some rates and conditions.

Tarrifs
Set rates, any combination of rates and services Rates can be set up per agreement, customer, customer group, property, quantity or period and any variation of all that.

Bill calculations
Set rates, any combination of rates and services. Calculate bills periodically basing on meter readings or flat rates.

Shared capital Services
Set services that are calculated basing on other services (e.g. sewerage, pro-rata shared services etc.)

Credits & Collections
Get complete information about your subscriber consumption, accounting information Solution is built on Dynamics NAV ERP solution, it means it include all accounting and reporting functionality. For some countries special localization modules are available, call support for that information.

Electronic Invoices
Send bills electronically via e-mail With Skybill you can prepare bills to be send via regular post, e-mail, SMS or sent to client portal. Skybill billing doesn't provide SMS sending service, this is usually done by local service providers.

Integration with Smart Meters
Option to integrate your billing solution with external systems - gateways for meter reading data automatic upload.

Validation and Estimation
Manage bulk manual data entry with sophisticated error control system Before billing process the system will do comprehensive data validation and give warnings about incomplete data or significant difference from average usage pattern.

Meter Asset Management
Track your meter maintenance. Skybill billing has in built fixed asset tracking solution, to see when it is time to renew verification, where meter is located, and some additional information.

Locations
Track multiple locations for individual customer With Skybill billing you can manage multiple locations for one client, and bill them on one ore separate bills regarding client wants and needs.

Reports
Create customized reports. It is possible to create any report and export it to doc, pdf, csv, xls formats. Some can be created by user some need special setups, but we can always help with that.

Client portal
See bills, enter meter readings, and see consumption history Client portal is included in price and there are no additional cost for using it. It has lot of useful information for tenants, consumption history, payment history, communication with service provider, and pay for services online – optional.

Direct debit
Solution provides such option but you need appropriate agreement with your bank and clients. A direct debit or direct withdrawal is a financial transaction in which one person withdraws funds from another person's bank account.

Integration
It is possible to make any kind of integration with other systems, ERP, bank gateways, SMS messaging, debt collection, client portals, etc.
Reliability
Developed by a certified and reputable Independent Software Vendor
Designed for a unique business and industry need
Has been tested for seamless integration with Microsoft Dynamics
Has been used and recommended by other companies
Is low-risk, fast to implement, and simple to maintain
Is properly supported and protected
Meets industry—specific requirements and local language, tax, and governmental regulations
Skybill Utility Billing is used for more than 10 years in many Utility companies
Exhibitions
3 Mar 02:12 pm

Andy Wilkinson (Director) "The interaction with the SkyBill team is excellent. They really understand what we need...
16 Nov 12:41 pm

We started to offer SkyBill solution worldwide since November 2016. till that day it was available only for...
16 Nov 12:40 pm

SkyBill in North America In September, conference for Microsoft partners was held in Florida, United States. While...