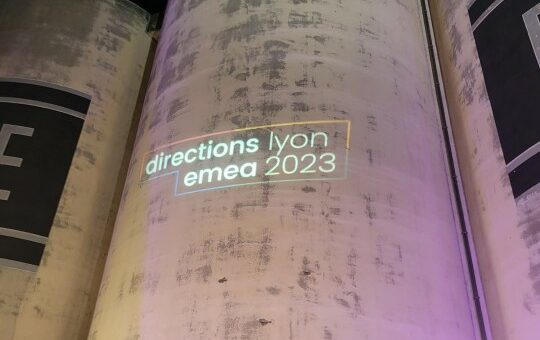 This post might be a bit unconventional. Often, most feedback is flooded with positive exclamations, making it rare to find genuine and detailed information. People tend to shy away from expressing anything negative. While it's true that praising costs nothing and can lead to good outcomes, solely focusing on the positive won't bring about necessary changes. In the same way, providing only positive feedback to an employee doesn't help them improve if their work needs refinement. The 'only good word' approach works when one seeks personal gain but does not foster true improvement or care.
I believe it's important to receive feedback that points out imperfections – those aspects we can change, alter, or improve. For instance, in a scenario where a potential client raves about a product demo but doesn't make a purchase, it's an opportunity lost – no sales, no valuable insights gained, and no room for improvement.
Constructive criticism, even when uncomfortable, provides a pathway for growth and progress. It's not about negativity but about recognizing areas for enhancement and fostering genuine development, whether in ourselves or in the products and services we offer.
Directions can be perceived as a dual-faceted event. One aspect comprises the sessions meticulously prepared and provided by our platform vendor Microsoft and partners. This serves as the primary motivation for all participants in the MS Dynamics 365 BC business. Equally crucial is the opportunity to interact, share experiences, and establish new connections in an informal setting. This facet embodies what takes place between sessions and at the end of each day, culminating in the indispensable event finale—the lively party evening.
Let's commence by delving into the official and primary events – registration, opening keynotes, and sessions.
Registration was a breeze—lines moved swiftly, making the process perfect, though there was a lack of ID verification, allowing registrations under any name.
The welcome drinks, comprising beer and wine, were satisfactory, complemented by ample snacks, including the addition of hot servings, setting a highly promising tone. We took couple of beers and the mood was so good that it could turn to party even before Directions have started. Our entire team was genuinely thrilled to anticipate what the next day would unveil.
The subsequent day marked the commencement of sessions. Despite a few among us forgetting their badges, this was swiftly rectified. The Directions were set to commence shortly.
Entering the grand Amphitheater hall for the opening speeches,
a presentation from Microsoft evoked a bit of amusement, as the opening topic with Stonehenge, BC, and 365 BC, were familiar, having been seen in our You Tube
previously, hinting at our slight lead over Microsoft in certain aspects 😊.
The sessions were truly excellent, although it was sometimes challenging to select from the wide array available. The most engaging session centered around licensing with our partner, Companial, provoking lively discussions that extended even after the scheduled time, exploring various aspects of how, what, and when to initiate licensing.
It was indeed commendable work Companial!!! I must clarify that Companial did not compensate me for this feedback. In fact, I wasn't aware that they were leading this session; I simply understood it was focused on licensing. However, Companial has diligently earned my trust, beginning with Inga Sartauskaite (we met in Directions as well) and continuing through collaboration with Germantas Gaurilcikas. I can only speak highly of their exceptional work and dedication. Companial will be mentioned in the second part of this post as well as they have excelled not only in this official section but also in organization of after-party.
The predominant message echoed in almost every session was the push towards transitioning to the cloud (for those not yet there) and the integration of AI assistance in almost every software (Copilot). This shift is both exciting and challenging as most of our clients prefer on-premises solutions. It also bears a slightly disquieting aspect. I recall my father's advice from my childhood, guiding me that if someone urges you to go somewhere or do something, it should only be acted upon if it aligns with your decisions, mindful of how external influences can shape choices. Adhering to this counsel has served me well in the past, ensuring I avoid potential pitfalls. I'm not trying to raise alarm, but it seems evident that eventually, this trap will close one day. This has happened with some horizontal solutions what we were encourage to make and certify some time ago, nobody talks about it loud, but it`s fact.
Summary of official part.
Positive Highlights:
The event was, as always, excellent and captivating, with numerous booths, diverse partners, and a wide array of intriguing solutions, along with a wealth of exciting sessions, attracting a record-breaking number of participants, nearly 3000.
 The conference venue was notably comfortable, and locating necessary areas was easily manageable. The local staff were incredibly helpful.
 To my surprise, utilizing the cloakroom was both quick and hassle-free, with no additional charges for storing personal items—a marked difference from a previous experience in Germany.

Direction APP

The Directions mobile app proved to be immensely beneficial for daily planning, enabling attendees to mark desired sessions, although it occasionally experienced minor technical hiccups. Despite this, it functioned adequately, and I had no significant objections.
Desert cookies were very good and vow, plates show up as well
Areas for Improvement:
Facility Management: One noticeable shortcoming was the scarcity of trash cans. This could help serving personnel to save time and effort.
Coffee Breaks: It was somewhat puzzling that coffee wasn't available before the official coffee break start time. This left early session finishers waiting for the official start, which can be improved for the benefit of coffee enthusiasts.
Food Presentation: The quality of canapés varied, with the absence of sticks making them challenging to pick up, leading to accidental touching of adjacent ones. The absence of plates meant attendees had to juggle multiple canapés, resulting in lines and crowded serving areas. And my condolences to those who tried to eat kiwi, chef who let it get served should be fired.
Dining Arrangements: While the concept of individually packed hot dishes was appreciated, the lack of sufficient tables for dining proved a hindrance. This is a minor issue that could be easily addressed with more seating arrangements.
ID checks: The only noteworthy issue in this section was the lack of real ID checks, potentially resulting in a mismatch between the badge name and the actual individual, which could have led to some confusion.
After-party.
We've arrived at this segment, unrelated to new MS Dynamics functionalities or partner offers. This is solely a relaxation and socialization event—a chance to make new friends, engage with existing ones, have a good time, grab some drinks and snacks, and continue the party until the next day's initial sessions, or perhaps a bit shorter depending on the circumstances. Although this part of the event doesn't involve gathering official information, it's incredibly significant and warmly welcomed by all participants. Conversations about this linger throughout the following day and sometimes well beyond. Here, connections are easier to forge compared to standing in a booth during the official segment (which hasn't proven very effective after several attempts). I hope this clarifies why this phase holds such importance. Those who've been part of Directions are already familiar with this dynamic.
The most disappointing part.
Despite the common practice of highlighting only positive aspects, I must express my disappointment with the after-party on the second day. Old factory building (I have nothing against that, they are quite popular in many countries),
but it was not for 3000 people, not even 2000 (good that not all come to after party and this year this was the right decision). Why did we leave the Directions premises at all? The venue was overcrowded, the lighting was confusing, and the food was subpar, making it hard to determine what you were trying to eat. Considering that Lyon is known for its exceptional cuisine, this was unexpected. Nowhere to sit or where to put plates with food, ah yes, there were no plates. Music so loud that can't hear yourself, what makes it impossible to communicate. Sponsors and regular participants split on 2 floors – why?
The boat travels were also a letdown, as only a third of the participants could get on board. Perhaps the organizers should analyze the demographics of their clients, such as average age, interests, and hobbies, to come up with activities that would appeal to a broader audience.
Toilets: Finding a restroom was a challenge, as there were only two available (I didn't found more and as they were overcrowded the other didn't as well). Already after an hour the event began, there were lines even at the men's restroom. Additionally, having a woman organizing the line for the men's toilet was slightly uncomfortable.
As positive examples I can mentioned Directions in Orlando 2017 – after party was just EXCELLENT, from all aspects, food, drinks, entertainment.
From smaller after parties I can mention Companial Partner event in Vilnius, 2023 – was excellent event, and also after-party, manage to talk to nearly all participants. The snacks were superb.
I had hoped to uncover something positive at the EMEA Lyon 2023 Direction After-party, but it proved to be quite a challenge. If, by chance, you did manage to enjoy yourself and I'm entirely mistaken, please do share. Perhaps I'm reaching an age where these events no longer resonate with me (nearing 50), yet, truthfully, I never quite favored these types of parties, even in my 20s. Moreover, the 2022 Directions were considerably more enjoyable (though not on par with 2017 Orlando, but significantly better than Lyon).
The only favorable aspect for me was that the party took place approximately 500 meters from our hotel, facilitating an easy and swift return. However, I had hoped to invest more time engaging in meaningful conversations with fellow partners, a desire hindered by the bustling nature of the preceding conference days.
Feel free to object me, but Directions in Florida was much more fun in all aspects and I don`t understand why we don`t bring this good practice also to EMEA Directions. We are 3 days talking about AI, about superb technologies, about future and cloud and how smart we all are (solutions, extensions, developers, consultants) – and we are , it all is very cool, but why we don`t party the same level? I's not so hard, we have new technologies now to help us- right ? Lets go and ask ChatGPT ( I did 🙂 )- "How to make party for IT specialists?" 🙂 . OK this we can discuss in another article, but ChatGPT advice's were quite OK.
This article has already become excessively lengthy, making it challenging for readers to go through entirely. Nevertheless, I sincerely appreciate your commitment if you've managed to reach this point. I apologize if I inadvertently touched someone's feelings or dashed any hopes that the evening may have been the best of their lives.