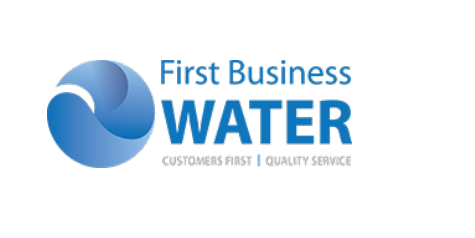 Pritesh Patel, Commercial Director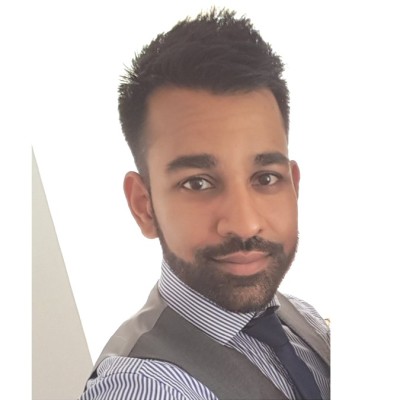 "Billing is a key pillar of our organisation. As we transition from a small to a medium business, we need to make sure that our processes and systems are streamlined as much as possible."
Our Client
First Business Water is an Ofwat-registered water retailer in the UK's competitive business water market. The firm serves a wide array of non-household customers, across the healthcare, educational, charitable, automotive, agricultural and hospitality sectors. Transparent pricing, clear invoices and exceptional customer care are at the heart of First Business Water's proposition. In a phased implementation, the company migrated its entire billing and accounting processes to SkyBill Utility Management, Billing and CIS, replacing the previous manual billing practices and several legacy accounting packages with a fully integrated solution that enables First Business Water to take on new customers at scale.
Challenges
Existing billing processes were unscalable
Like many start-ups, First Business Water started off using Excel and a basic accounting package to generate customer invoices. As the company took on more clients, producing bills manually became unsustainable and hindered growth.
Disparate billing and finance systems
First Business Water used several finance and accounting applications, resulting in some duplicated effort across the different systems. In addition, every invoice First Business Water sent out had to be uploaded manually into the company's accounting package, for reconciliation with any payments coming in.
Goals
Providing clear and easy-to-understand invoices
A priority for First Business Water is providing invoices that are clear and easy for customers to understand. As part of its 'brilliant basics' approach, the company wanted to present its bills in the simplest possible form, while at the same time making sure that each individual charging component is clearly set out
Streamlining business processes and systems
As a growing company, First Business Water wanted to streamline its business processes and systems, starting with customer billing and then moving on to finance and accounting. As well as moving away from manual invoicing, the company was keen to reduce the number of accounting packages in use.
Finding an agile billing solution and long-term partner
First Business Water was looking for a commercial billing application that would be agile enough to keep up with the company's growth, as well as responsive to any evolving regulatory or business requirements. As a young company, First Business Water needed an affordable system that could be put in place without hefty upfront costs. Just as importantly, First Business Water wanted to find a partner who would work closely with the company to develop the solution over time.
Solution
After evaluating a wide range of commercial utility billing systems, First Business Water chose SkyBill Utility Management, Billing and CIS, initially to handle its customer invoicing. The water retailer has since expanded the role of SkyBill within the organisation, replacing all manual billing and several legacy accounting packages with the fully integrated SkyBill solution.
SkyBill for customer billing
First Business Water incrementally moved its customer billing into the SkyBill system, phasing out its reliance on manual invoicing over a number of months.
Initially, selected types of invoice were migrated into SkyBill, to validate that the system was generating accurate bills on a small scale.
The next step was to transfer more complex bill types to SkyBill, such as invoices involving a complicated formula for trade effluent.
Today, SkyBill generates all First Business Water's customer invoices
An integrated solution for billing and accounting
In a follow-on project, First Business Water extended the role of the SkyBill system to cater for the company's entire finance and accounting practices, alongside customer billing.
The project implemented SkyBill's built-in Microsoft Dynamics 365 Business Central functionality in the Cloud, to replace First Business Water's existing desktop finance and accounting applications.
With SkyBill, First Business Water is now running a single solution that, by design, seamlessly integrates the organisation's finance and billing processes.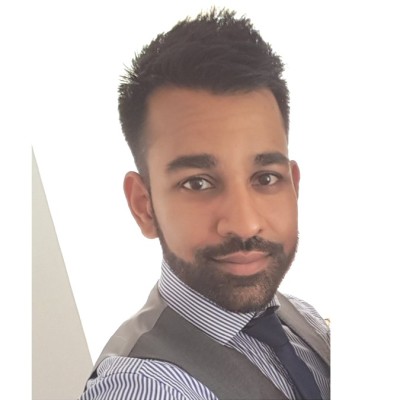 Pritesh Patel, Commercial Director
"SkyBill is a very strong partner of ours and we're still developing how we use the system."
Outcomes
More accurate bills and faster invoicing
As SkyBill automatically generates all First Business Water's invoices, the billing process no longer relies on human intervention. Billing accuracy has improved as a result, as all customers are now billed using the same methodology, based on calculations that are built into the SkyBill system, and manual errors have been eliminated. Thanks to the automated billing process, invoices can also be produced much faster
Easier to take on larger customers
SWith SkyBill in place, First Business Water can compete for much larger tenders than when the company relied on manual invoicing. SkyBill's automation, reliability and scalability allow First Business Water to target new business opportunities with the assurance that its systems can keep pace.
A single solution for accounting and billing
Fully migrating the company's finance and accounting practices as well as customer invoicing into SkyBill means that First Business Water can focus on running just one solution, rather than spreading effort across several different systems. As well as streamlining working practices, this has freed up staff to develop new business